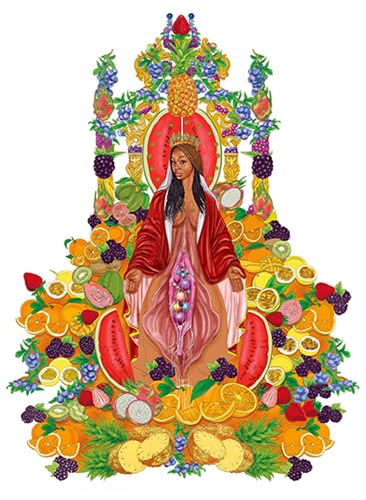 SavvyRenity Spa Yoni Steams
A Goddess Chamber (aka. vaginal steam, v-steam or bajo) provides gentle and effective support for women's wellness. It is a natural remedy and ancient practice that is used by holistic healers around the world. The warmth and gentle herbal steam of a Goddess Chamber will enhance the health and vitality of your yoni.
It is known to provide nourishment to the uterus, regulating irregular cycles, reducing menstrual pain and imbalances alongside supporting fertility and reproductive health. It also encourages spiritual and emotional cleansing and healing by reconnecting each woman with her feminine centre.
Every woman can benefit from the healing properties that a yoni steams offer. The herbal blend that is used alongside the Goddess Chamber is carefully selected, organic and fair-traded.
You can also buy (DIY) steams at home package
Goddess Chambers $21.00 (4 oz. = 3 Steams)
The Benefits of Goddess Chamber
Restores natural vaginal moisture
Eases menstrual pain, imbalances, and blood clots
Improves fertility levels
Supports postpartum healing
Soothes trauma after miscarriage
Reduces cramps, tightness or pain during intercourse
Helps with pre-menopause and menopause symptoms
Supports healing after hysterectomy
Aids with the healing of haemorrhoids
Aids the restoration of a vaginal tear, episiotomy, or C-section scar
Reduces pain associated with chronic vaginal yeast infections
Detoxifies the womb and helps to release toxins from the body
Helps to release and let go and stagnant energy from trapped emotions.
Allows you to tap into the feminine energy that is your creative potential
Process of Goddess Chamber
The Goddess Chamber service is 30 minutes, however, you can expect the visit to take approximately 1 hour from start to finish. Once you arrive for your initial visit, you'll be asked to complete our Intake Form and a Yoni Consent Form. The Intake Form will collect general information about you including contact information to any details relating to complications from allergies and your health history. The Yoni Consent Form will provide further information and advisories about the service.
Once you have completed the forms and your Goddess Chamber is ready, one of our guest care team will escort you to the room. Our Yoni room has four chairs so that you can enjoy the experience in a group setting if you wish.
You will only be booked into a room of your choice, therefore you will not be placed in a room with women that you are unfamiliar with. Our guest care team will prepare every aspect of your Goddess Chamber, ensuring that the steam from the herbs is ready from the moment you walk into the room, that the candles are lit and that you have all your questions answered.
You'll then be left for a few minutes to prepare yourself for your steam. To offer you privacy we have capes that are made of rubber-like material, it is advised that you take off your garments and wear the cape to protect your clothes. Most women choose to put the cape around their chest area, underneath their arms and around their bust so that they may still have use of their hands during the steam.
Our Guest Care Associate will come to check on you once you're in your cape to ensure that your footstool is properly positioned. Doing so will enable you to get the best vantage point for the steam and confirm that the temperature feels good. At your request, they can also provide you with snacks or drink.
Following this, you'll then enjoy your steam for 15 minutes. Use your cape to control how much steam you are getting – carefully tuck it in around you to get more steam or if you're feeling to warm, lift it open to let some steam out. At the halfway point, the Guest Care member helping you will come to check on you.
They'll offer some cool cloths that are infused with our special Aromatic Emulsion fragrance. These toning towels are a great contrast to the steam and feel wonderful on your neck, shoulders, and décolletage. With our use of aromatherapy throughout the spa that is used in conjunction with our music, we hope you are able to use the time to meditate and relax. We that realize in this ever-connected world, sometimes it's nice to use the time to chat with friends catch up on some reading or just simply settle into your yoni steam and enjoy all of the benefits that it brings.
When you've enjoyed the last 15 minutes of your service, your Guest Care attendant will come back to let you know the service has ended. We have wipes to freshen up as you get dressed. We ask that you please leave your cape on the floor when you are finished. Your Guest Care attendant will properly sanitize the chair, steam pots, cape, and towels after your service is complete. You may enjoy the relaxation lounge as you wait for your next service (a massage or hydrotherapy service like a Vichy shower is an excellent follow up to your Yoni) or proceed to the lobby to check out your service. We offer several carefully selected natural based product lines to care for your skin, your body, and your senses.
The service total is $50 for each person. Of course, as with any service-oriented purchase, if you feel like you received a great service you are welcome to provide gratuity for the Guest Care Associate that attended to you during your service. Most guests leave gratuity between $5 to $10 for each visit.
If you know your calendar and schedule at the end of your service, you'll receive a 5% discount for pre-booking on the same day. Most women come once per month, generally, if you're addressing menstrual cramps the week before or after your menstrual cycle begins is an ideal time to attend. Other women, especially those looking to address fertility or postpartum healing and toning, choose to come as many as three times per month when they are not on their menstrual cycle. Women addressing menopause come every few months. Really, it's a matter of finding the right cadence for your body.
Who should use Goddess Chamber?
Though the Goddess Chamber is adapted to suit most women there may be occasions when certain medical conditions permit you from using our services. We do not recommend the Goddess Chamber if you are experiencing any of the following conditions: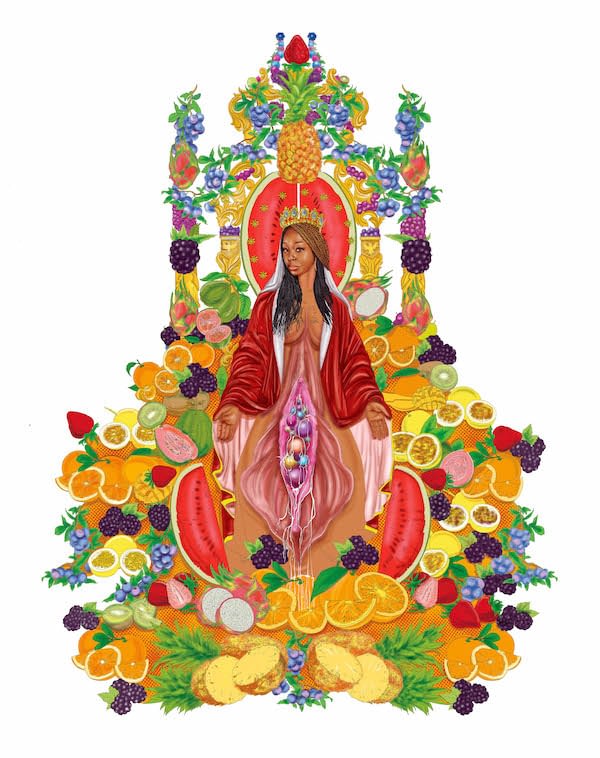 Menstruation: If you are on your period it is advised to avoid yoni steams. This is due to the fact that it increases your blood flow and enhances your circulation which can then cause heavy bleeding during menstruation.
Pregnancy: Steam relaxes and opens the cervix. While the herbs address the balancing of your hormones, the use of these two aspects together could result in miscarriage or early labor.
Internal infection or open sores: While the herbs do have anti-bacterial properties, it is best to wait until after your infections have cleared up before steaming.
Intrauterine Device (IUD): The herbs combined with the steam are intended to cause your uterus to soften and contract which could make your IUD shift or come out altogether, this would make it less effective.
What herbs are used in Goddess Chamber?
At SavvyRenity Spa, we source our Goddess Chamber herbs from Vibrant Souls who are committed to women's health.
Mugwort: In addition to fighting infection with its antibiotic and anti-fungal properties, mugwort balances female hormones and stimulates its production to help to maintain uterine health as well as protect the uterus from physical ailments such as ulcers and tumors. Mugwort steam opens the pores, allowing the beneficial herbs to penetrate into the bloodstream. In addition, mugwort helps to stimulate menstrual discharge and ease cramping.
Rosemary: An aromatic and antimicrobial herb, rosemary treats bacterial infection, speeds wound healing, inhibits yeast growth, and stimulates menstruation.
Lavender: One of the most relaxing herbs we have, lavender supports healing, and it also promotes menstrual flow.
Yarrow: Astringent, toning, and cleansing, yarrow is great for regulating menstrual flow, treating ovarian cysts and supporting overall uterine health.
Motherwort: Motherwort strengthens and relaxes uterine muscles, eases uterine cramping, and may help treat uterine fibroids. Motherwort stimulates uterine tone and blood flow.
Calendula: Aids in healing scar tissue, vaginal tears, or hemorrhoids.
Rose Petals: A relaxing, uplifting, and astringent herb that is wonderful for pampering.
Goddess Chamber & Scientific Research
SavvyRenity Spa has created a place to ensure you receive the most relaxing, rejuvenating service. We have carefully selected and sourced our herbs to ensure that you receive the maximum benefits. Most women come out of our yoni room feeling calm, comforted, and de-stressed.
It is important to note that every woman is different and therefore results may vary. Due to the effects of steam increasing blood circulation, some women experience light spotting for a day or two following the service. Some may find their next period is much lighter and more pleasant than before, others may require four to seven sessions to experience all of the benefits.
We have even received feedback from some women who have experienced a much heavier, darker, and thicker menstrual cycle after their Goddess Chamber session. Most women have seen this as a full release and experience a much better menstrual cycle the next time around. We recommend that you have two to three Goddess Chambers to fully understand how it will benefit you. Be patient and listen to your body.
We at SavvyRenity Spa have compiled a tremendous amount of research regarding the ancient practice of Goddess Chambering. The research and testimonials coupled with the countless number of women that have come to our spa for the service have reinforced to us that it is useful and helpful to women. Below are a few external articles featuring real women who have been helped with regular Goddess Chamber treatments.